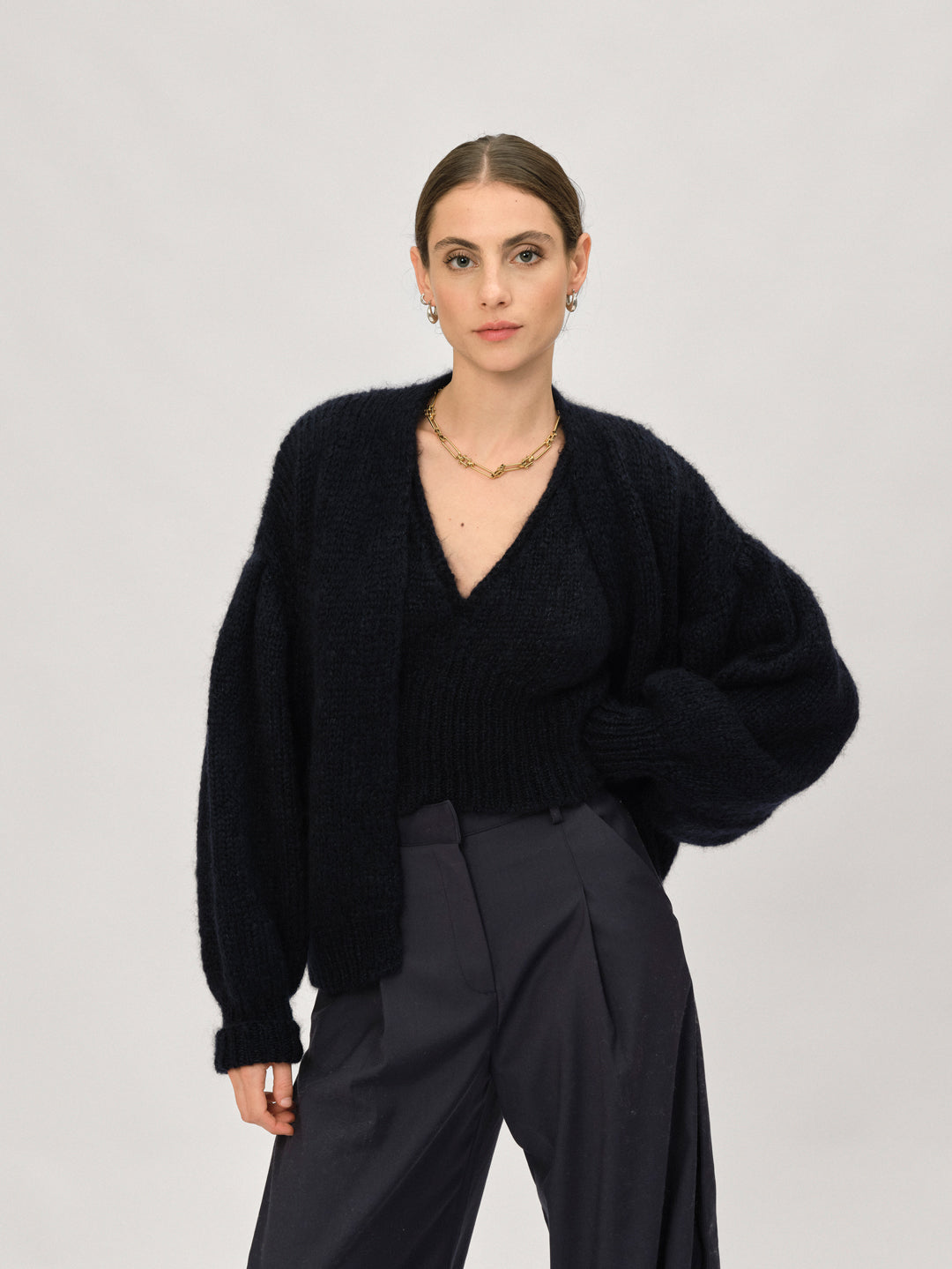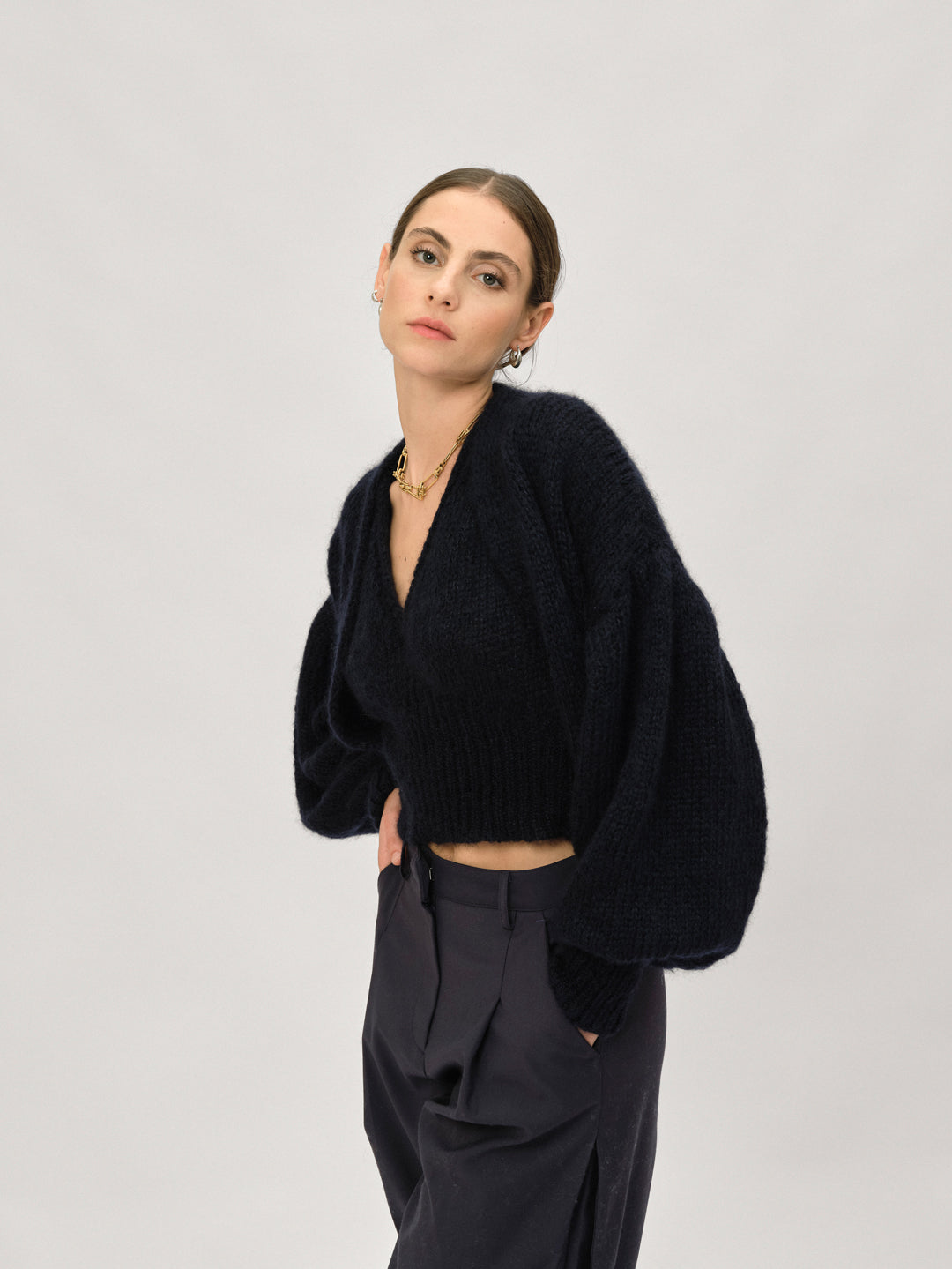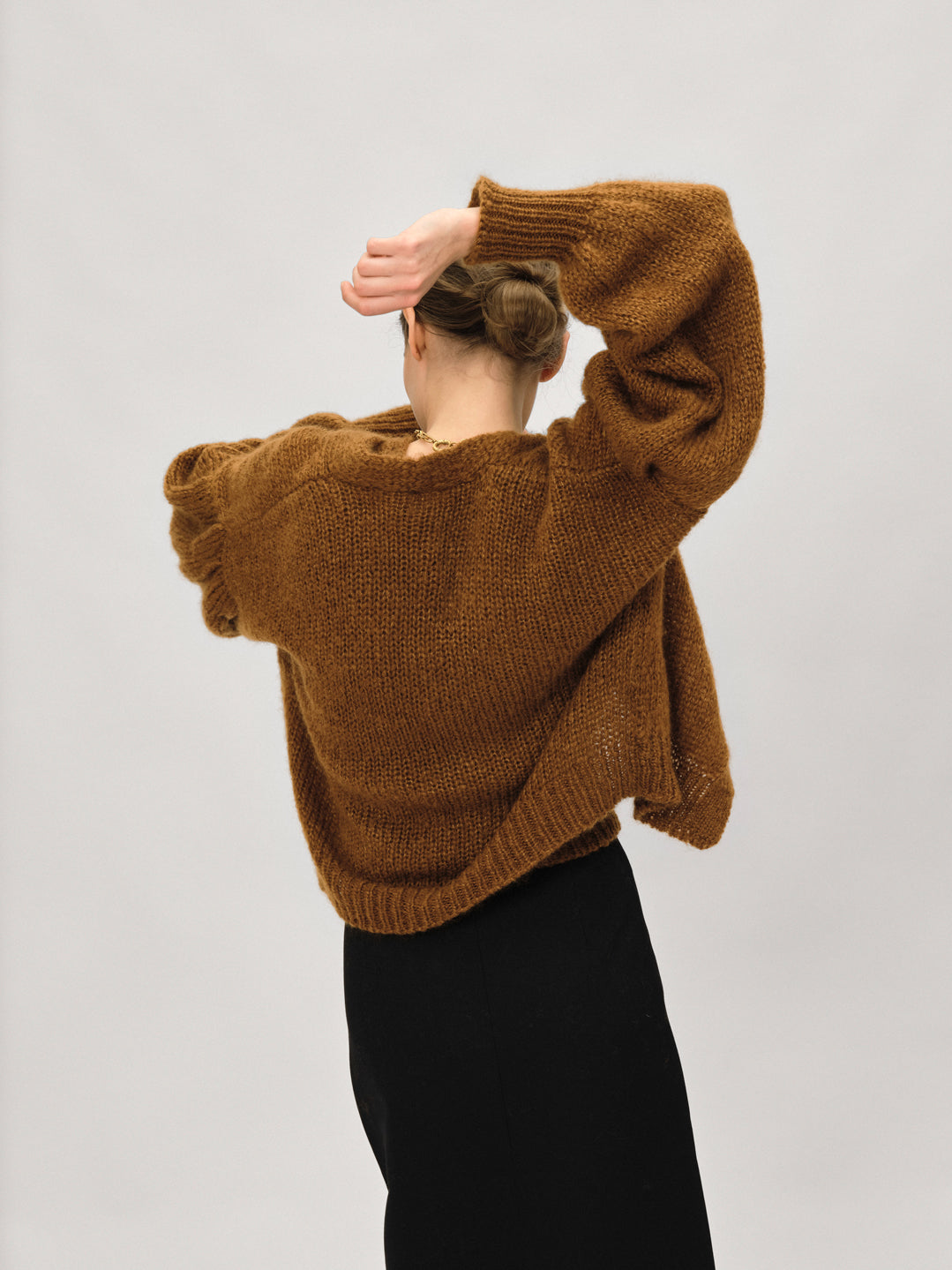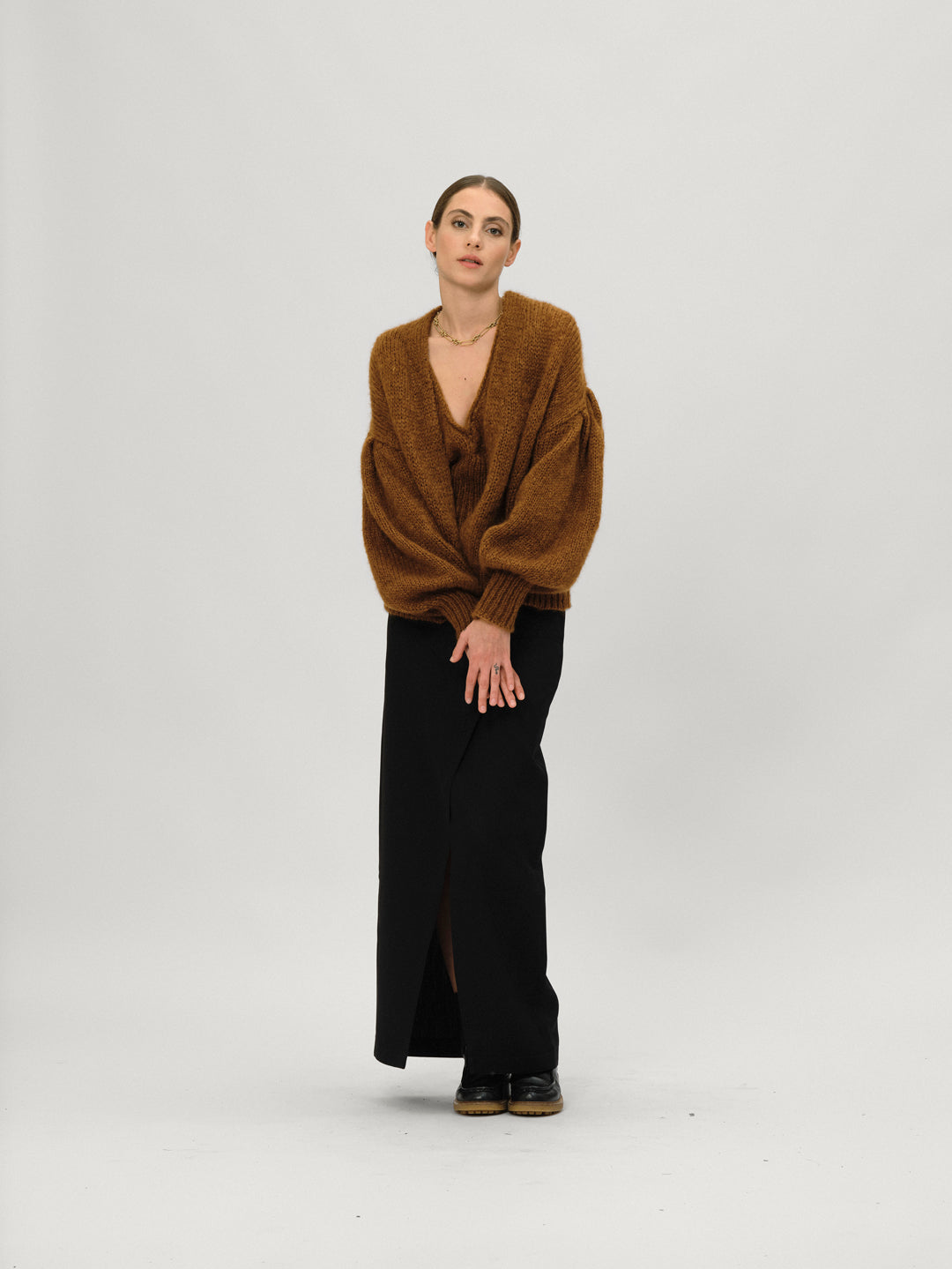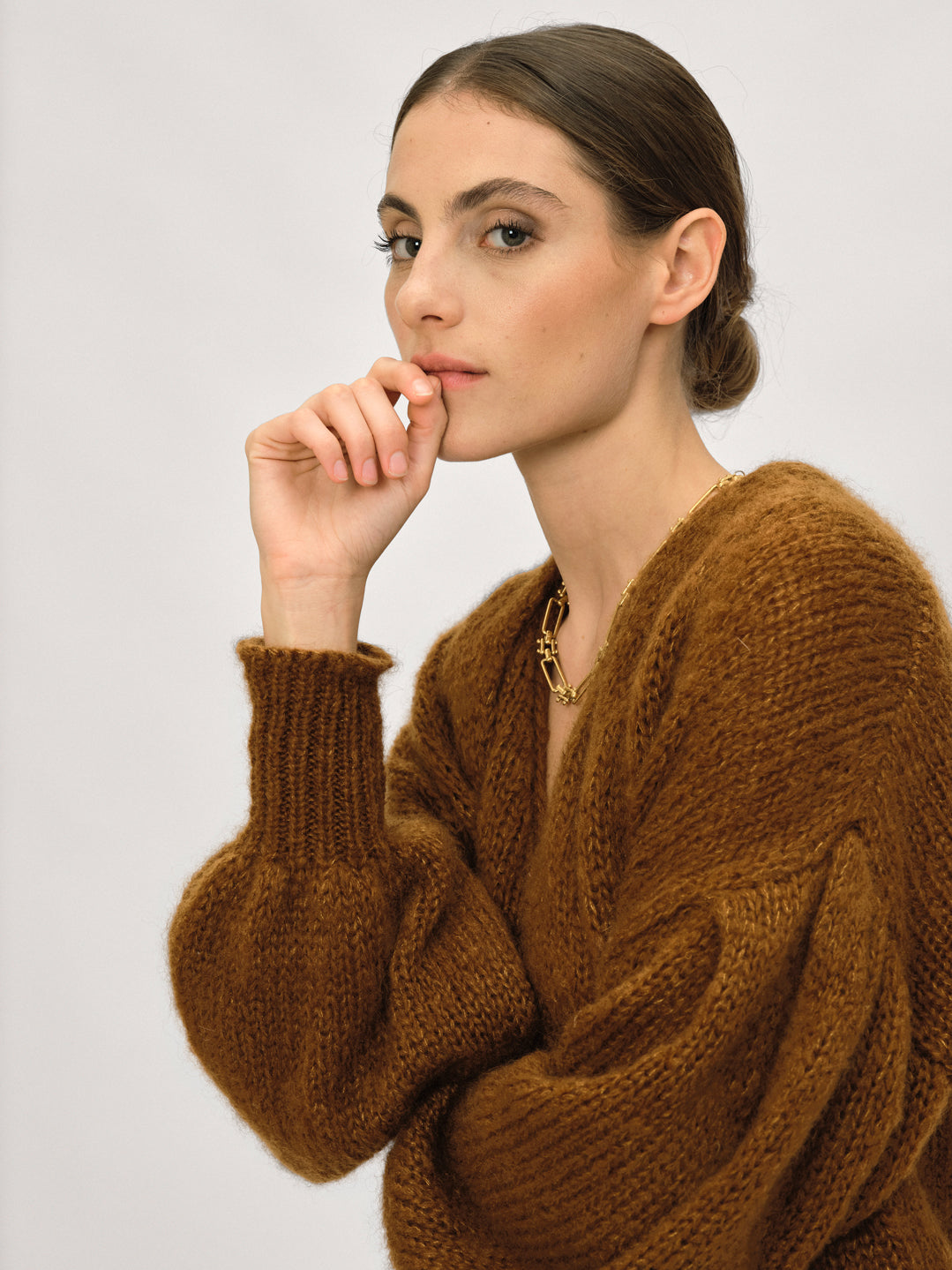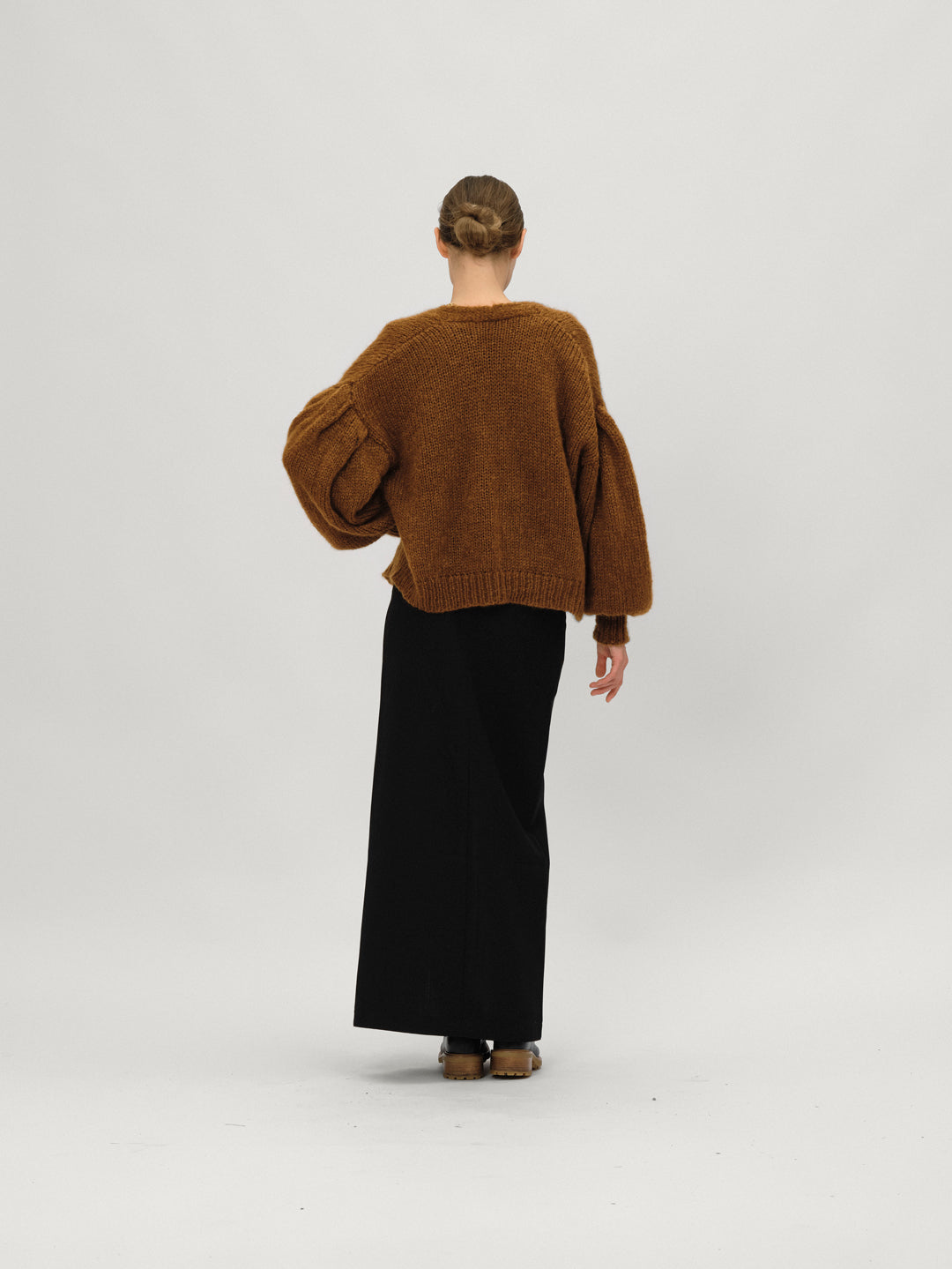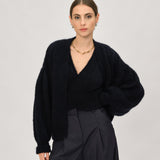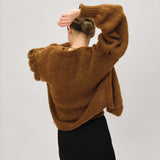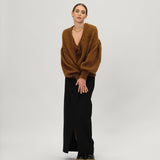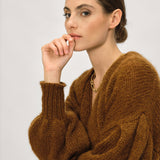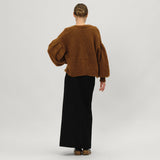 Description

Production

Size
Honoring the Chilean roots of designer Macarena, every single de Lana garment is named after a Chilean site holding a special place in her heart. Ranco is a little town that's borders the third biggest lake in the Country ' El Lago Ranco'. A Very special place for Macarena but also for Camille as they still spend precious moments with their family there.
It is also the place where they started dreaming about 'de Lana'. Looking at the Cordillera getting lost in the clouds and rocked by the buffed-neck Ibis sound we imagined one of our first timeless piece :  a cardigan with balloon sleeves that would make us feel in a cloud all year long. The colors of this season are directly inspired by the powerful and sharp colors of South America representing Water (from the sea or lakes) and the Land.
Ranco is made with premium certified RMS Mohair and silk blend, spun, and responsibly dyed in Italy.
Mohair, the « diamond fiber » is notable for its high sheen and smooth feel. It is a versatile thread that absorbs and releases moisture depending on the need. It is considered ad the most durable of all animal fibers.
This item just like every de Lana garment is made in our atelier in Brussels. Small differences in shape may occur and are part of the charm of handmade products.
When the product is noted 'Made to order', it means we need 3 to 4 weeks to knit your item. If you need your item for a special occasion reach out to us we always manage to make it possible.
If you need advice on sizing or color picking, we are very happy to help. You are always welcome in our Showroom in Brussels to try on our designs.
Not sure about your size ? We are happy to help : we can have a chat directly on Whatsapp or take an appointment to come visit us at our showroom in Brussels.
---
Free shipping on orders over $500